​Combine Helicopter (Hunter-Chopper) (2006 - R
evised 2014

)

I loved the design when I saw this helicopter in

Half-Life 2

. After 2 years I decided to make my own in high res.

I wanted to be faithful to original design as much as possible.

But I had to change and add some things. For example: landing gears, cockpit, bomb dropper at back side and an automatic turret (almost same turret from HL2) under the right wing and couple of small things.

I made the helicopter in 2006 and the scene in 2007. The scene is 4th train station of City 17 so it is heavily guarded. Scene textures are mostly procedural textures.

Helicopter model was used in "

Escape From City 17 - Part Two" short movie in 2011.

I optimized the mesh, remade uv's and textured it with Substance Painter in 2014. You can view the revised version at the bottom of the page. Also the revised version is on sale, you can buy it from

CG Trader

.
---
---
Escape From City 17 - Part Two
You can watch the helicopter at 4:16, 5:51 and 7:40. I was hoping more but anyway great job!
---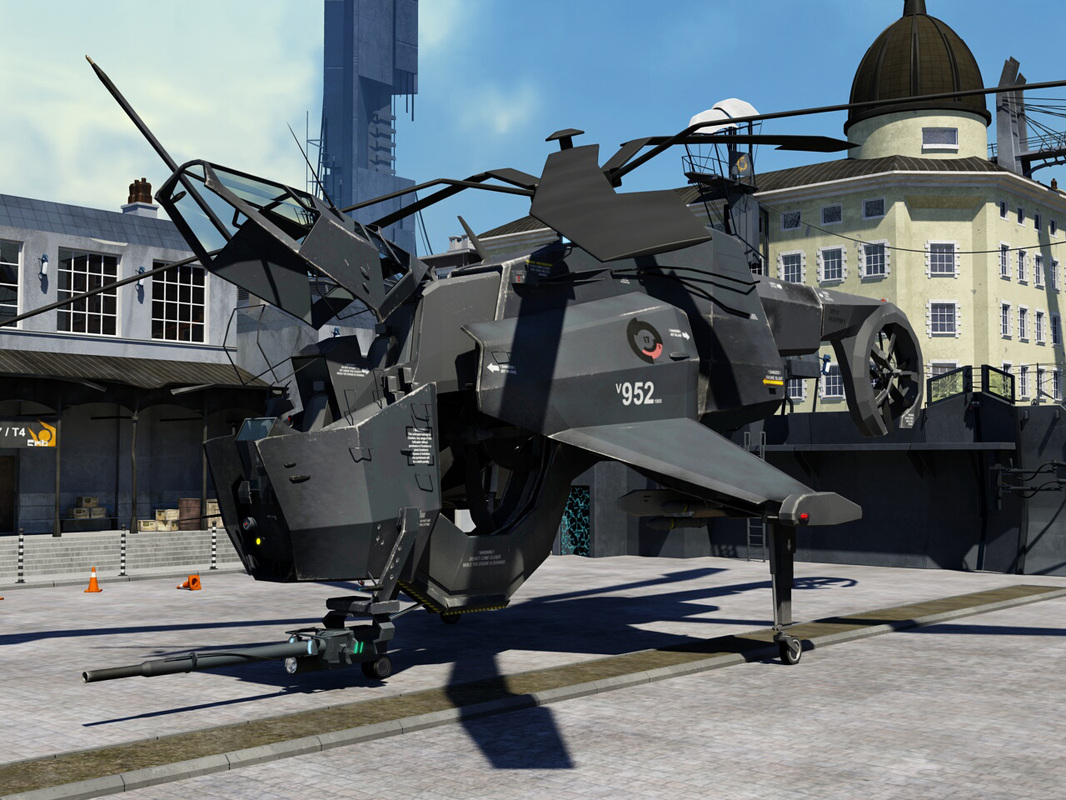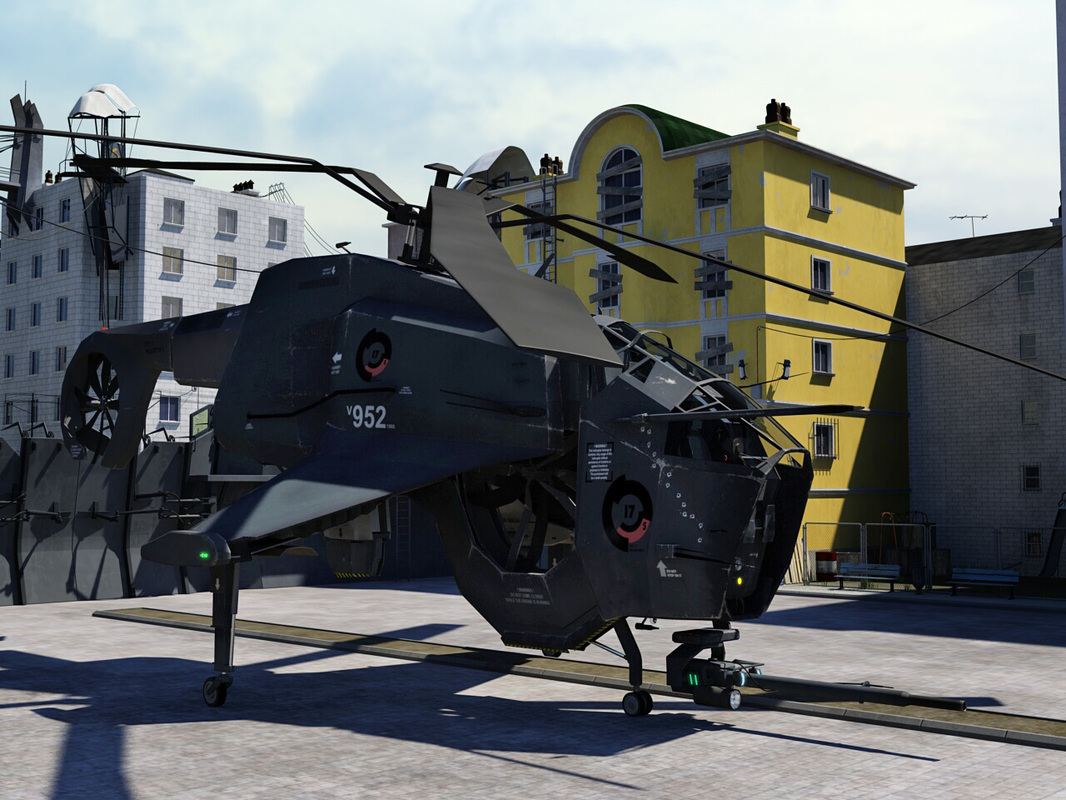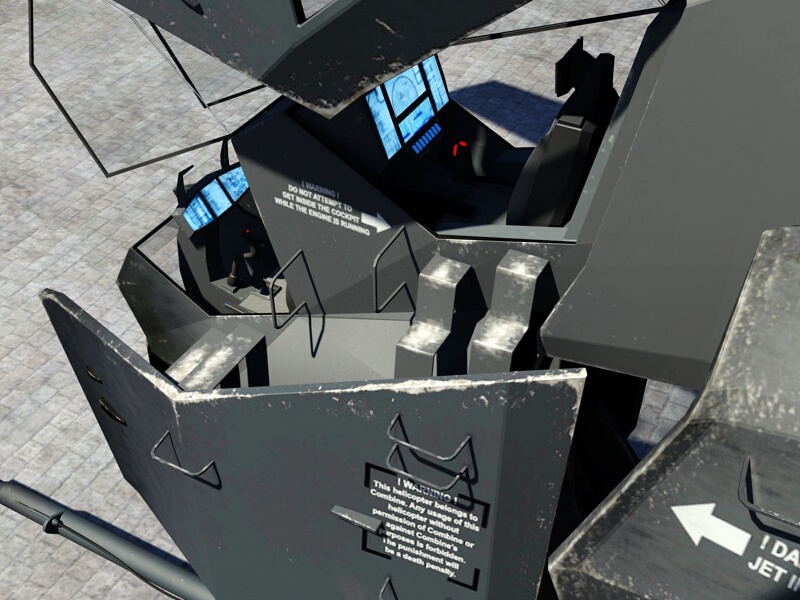 ---
Revised Version
Please click pictures to view.